I was very excited when Zondervan gave me the opportunity to review AND give away two books by Robin Lee Hatcher – Betrayal and Belonging. Even better, they are two books in a series AND books I have never read before. I have always loved to read. From the moment I learned how to read my mom could find my nose in a book at any given moment. Even after "lights out" at night I could be found squinting in the twilight at my bedroom window, struggling to read the print in the darkness or with a flashlight under my blankets. I have read many authors but one of my favorite from my late teen years on is Robin Lee Hatcher.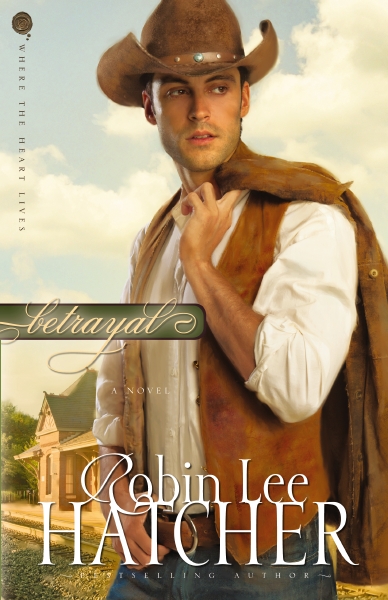 Belonging and Betrayal are the first two Christian romance books about the lives of three young children whose father disappeared from their life, and whose mother died from illness when they were very young.These three young children, Hugh, Felicia, and Diana are sent west on an orphan train, each desperately hoping they won't be separated forever.
In Belonging we follow the life of young Felicia as she is separated from her brother and sister on the orphan train west. We see how the hope and promise of good families and life these young children were promised did not always come to pass as they hoped. We learn how events in their life shape their view of themselves, others, and God as they search for the family they lost so long ago. Will Felicia be content to be the spinster teacher she always believed she would be or will she one day want a husband and family of her own? Will the townspeople whose children she has come to teach accept her and give her a new family or will they reject her and make her life more difficult? Will she find her brother and sister or after hitting wall after wall, finally give up and move on?
In Betrayal, we pick up in the life of Hugh, who has just started over after his tumultuous young life led him down the wrong roads. We find him traveling with only his horse, hoping to finally be reunited with his sister/ He stops to help a young widow on her ranch and hope and love are just within his grasp when old secrets are revealed. Will his past forever haunt him or will he find someone who can look beyond what he once was? Will he find his sisters or will they be lost to him forever?
Thanks to Zondervan, one of you lucky readers will receive your own copies of Belonged AND Betrayal by Robin Lee Hatcher.
DISCLAIMER: I received copies of these books to review and giveaway. As usual, all opinions are my own honest opinion.
This week I am linking up with Smart Spending Spot. Check out some more great giveaways there.